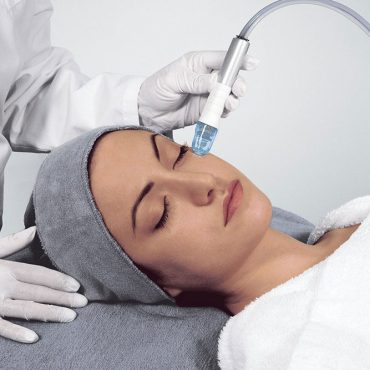 Our DXTM Microdermabrasion treatment is a safe noninvasive procedure that uses tiny baking soda crystals to gently exfoliate and remove superficial layers of dry dead skin cells that are hiding your inner beauty. Our DXTM Microdermabrasion is the only system safe enough to treat two of the most age-revealing areas: the sensitive areas around our eyes and lips.
DXTM Microdermabrasion is a safe, painless and highly effective way to restore your skin's natural beauty. Our clients always notice the results the same day.
Our advanced DX Microderm for your face it's our most popular service with same day results. Reveal your inner beauty!
Face and Neck $145
Add Décolleté + $40
DX Microderm for the hands can remove the signs of aging soften pigmentation problems and leave your hands looking younger.
Hands $125
Add Forearms +$45
DX Microdermabrasion for the back. Perfect for diminishing acne scars or simply looking your best in a backless dress.
Microdermabrasion for
your Back $225