Facials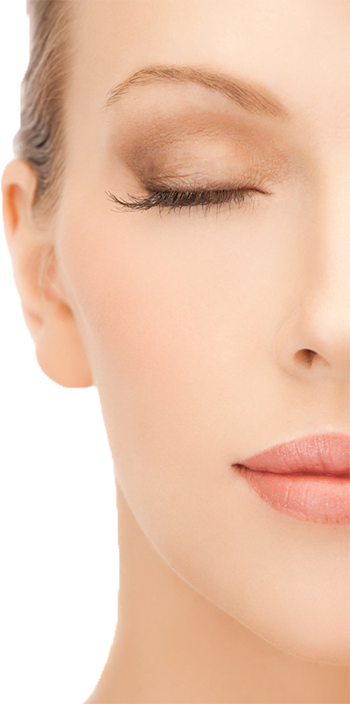 Our Facials
The face is your most prominent feature, it defines you and makes you unique. That's why it's so important to care for it and protect it. Beautiful Skin by Barbara – owned and operated by a licensed esthetician – has developed a variety of Signature Facials that nurture, nourish and protect your face. Our facial boutique provides a clean, private and relaxing ambiance.
At Beautiful Skin by Barbara, your facial experience starts the moment you walk through the door. Your Esthetician will greet you directly, offer you a cool cucumber-water beverage, give you a quick tour of the boutique and a consultation to discuss your skincare concerns.
Once you're satisfied you'll relax on our comfortable facial table. Your Esthetician will then analyze your skin to determine what your skin needs and recommend the facial best suited to your specific skin type or condition.
Next comes a time of pure luxury and relaxation. Your face, neck, and décolleté will be cleansed. Warm, aroma-therapeutic compresses will be applied to open pores. Followed by gentle exfoliation – no harsh particles – to even out skin tone and color, remove dead skin cells, and purify clogged pores. Then, your face and neck will be gently massaged with the creams your skin needs. Finally, a mask will be applied and your shoulders, arms and hands will be gently massaged until it's time to remove the mask.
These are the essential steps of each Facial from here Barbara gently applies her unique touch for truly impressive results… So without giving away all her signature secrets it's time to make an appointment – the experience is your escape!
Make an appointment today and put your best face forward!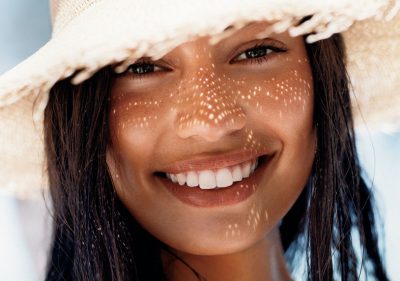 Preventative Facial…Your Age Defying Shield
Mother nature can be hard on skin. Excessive sun, wind, heat and even pool chlorine can all negatively impact your skin. This facials starts with a deep exfoliating cleanse that removes impurities from your skin and then fortifies your skin with protective nutrients designed to hydrate and prevent drying. Recommended for clients who enjoy the Florida lifestyle but don't forget your sunscreen!
Helps prevent:
Premature skin aging
Skin dryness
Fine lines & wrinkles
Deep Cleanse
Our progressive purifying process deeply exfoliates, detoxifies, and nourishes your skin for a clean, balanced and radiant complexion with the utmost care. The pure glow of your epidermis (top layer) is revealed, one step at a time.
Teen Wellness
Designed to preserve the natural beauty of youthful skin and to improve problem areas through skincare education and home care recommendations. Learning how to care for your skin at an early age sets a path for positive skincare habits. (ages 13-19)
Youth Preserving
A facial designed to preserve the beauty of youth. Especially designed as a shield against the external factors that can cause premature aging such as excessive sun, smoking and stress. This facials cleans deeply, restores vital nutrients, preserves vitality and elasticity and smooths uneven complexions. Recommended for clients wishing to preserve youthful skin for as long as possible.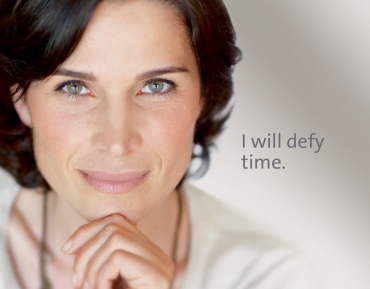 Each treatment in this anti-aging "Collection" is customized to meet aging skin needs. Stimulates your skin's natural regeneration process by activating your collagen for healthy cell growth. Optimizes firmness, reducing wrinkles and fine lines, and reenforces the structure of your epidermis (top layer) to intensify your skin's glow. Protecting your skin cells from free -radical attacks with co-enzyme Q10. These refine methods and more improve all signs of aging.
Sun spots
Aging dry skin
Fine lines & wrinkles
Elasticity and collagen
Hyper pigmentation
Hormonal imbalances
Capillary Strengthening
A well-deserved pause to increase your radiance, provide your skin with vitamins and quickly find a restful state of mind in an ever-changing journey of therapeutic aromatherapy. A quick yet efficient approach to a more vibrant and refreshed appearance.
This affordable "non-surgical" facelift begins with a cleanse, followed by a gentle exfoliation and then the age-defying treatment begins with NuFace (a low level, safe micro-current) to lift and tone your facial features in just 30 minutes!
Elevate your waxing service or add to any facial and experience how NuFace (a low level, safe micro-current) can give you a youthful brow and eyelift appearance. It's your skin's most revealing age areas and can be your best makeover in just minutes!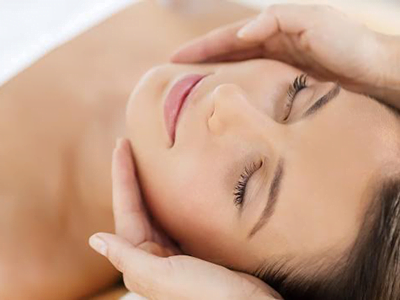 Barbara's Signature Luxury Lift
The "Signature Luxury Lift" was designed by Barbara Hendrix, a licensed esthetician with over 15 years of experience. It's the culmination of all of Barbara's knowledge, expertise and years of hands-on experience. Simply put, Barbara knows what works and what does not. The "Signature Luxury Lift" is available exclusively at Beautiful Skin by Barbara. It includes DX Advanced Microderm on the face, neck and décolleté, a thick, nutrient-rich lifting mask, LED light therapy, a serum booster facial massage, NuFace microcurrent, a final moisturizer, and a few secrets that Barbara likes to keep to herself. It's a luxurious experience with truly impressive results as our reviews confirm. Best received in a series for maximum results.
Darken your brow color and/or eyelashes with a vegetable based color tint for a more dramatic look. Lash tinting is ideal 2 weeks prior to your Permanent Eyeliner makeup procedure!
Experience YOUNIQUE makeup where less is more! Begins with a consultation to color match your skin tone best for your skin to shine! Educating on application to learn the ease and versatility of this incredible makeup line.
Starting at $25 | 45 minutes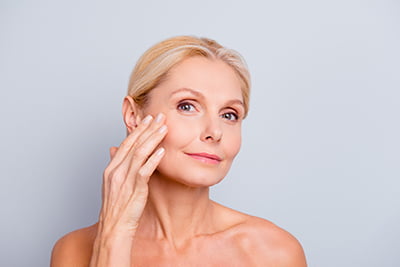 Age Management
This facial is designed for the unique skin care needs of our senior clientele. Mature skin requires additional care, gentler products and tender application. We focus on moisturization and deep skin hydration which can reduce wrinkling and leave skin looking younger and healthier. Call or make an appointment today to see if this is the right facial for you.